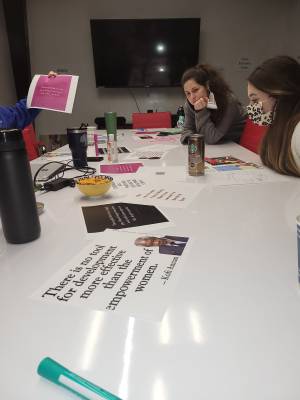 We have open internship opportunities in the following areas:
Marketing
Social Media Marketing
Development/Fundraising
Program Development
Nonprofit Organizing
Restorative Justice
Communication and Advocacy
Grants Management
Graphic Design
Media Arts & Design
Internships are placements made as part of an academic or professional training program where they offer a meaningful learning experience and practical work related to a student's field of study or career interest. Valley CAC interns are typically pursuing a degree in psychology, counseling, social work, pre-law, communications, or non-profit business administration, with priority given to Master's level students. However, we are currently looking to expand our internship program to graphic design, marketing, and public relations students as well. Creating impactful internships that allow students to get an introduction to the multifaceted work done here at the CAC is a priority. Therefore, our application process is very selective.
APPLICATION DEADLINES:
Fall Internships:
Applications accepted March 1 through April 15.
Fall internship offers will be made on or before May 15.
Spring Internships:
Applications accepted September 1 through October 15.
Spring internship offers will be made on or before November 15.
Download this application, complete, and send the application as well as a cover letter to: charle@valleychildrenscenter.org
"Even though I was an intern, I always felt my voice was always valued and my input was encouraged."